Rochester Hills has a Lounge with a High Class atmosphere surrounded by all your friends and family.
We are located at the corner of Rochester Road and Tienken in the Papa Joe's shopping plaza.
New location at 23 mile in Shelby Township – Now Open!
Two levels to relax and enjoy!
Premium Cigars

Full Bar

Club Keno

Multiple Plasma TVs
Cigar Rolling Events

Stand up Comedy
The Godfather Cigar & Martini Lounge also carrys a large variety of humidors, lighters, ashtrays and cigar cutters. We offer humidity controlled private cigar lockers.
We host several different cigar events.
The Godfather houses two lounges, the one you see when you walk in and a private lounge upstairs. The atmospheric decor at The Godfather hand-tailors to the high end client. The plush leather couches, dark wood finishes, original artwork, soft lighting and large plasma televisions all add to the relaxing atmosphere which our clients feel completes the cigar experience.
Open Sunday!!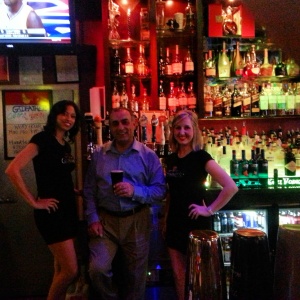 Cigar 101 – A Guide to Smoking Fine Cigars
Learn all the basics of cigar smoking like common terms, buying a cigar, smoking a cigar, proper storage, and much more.